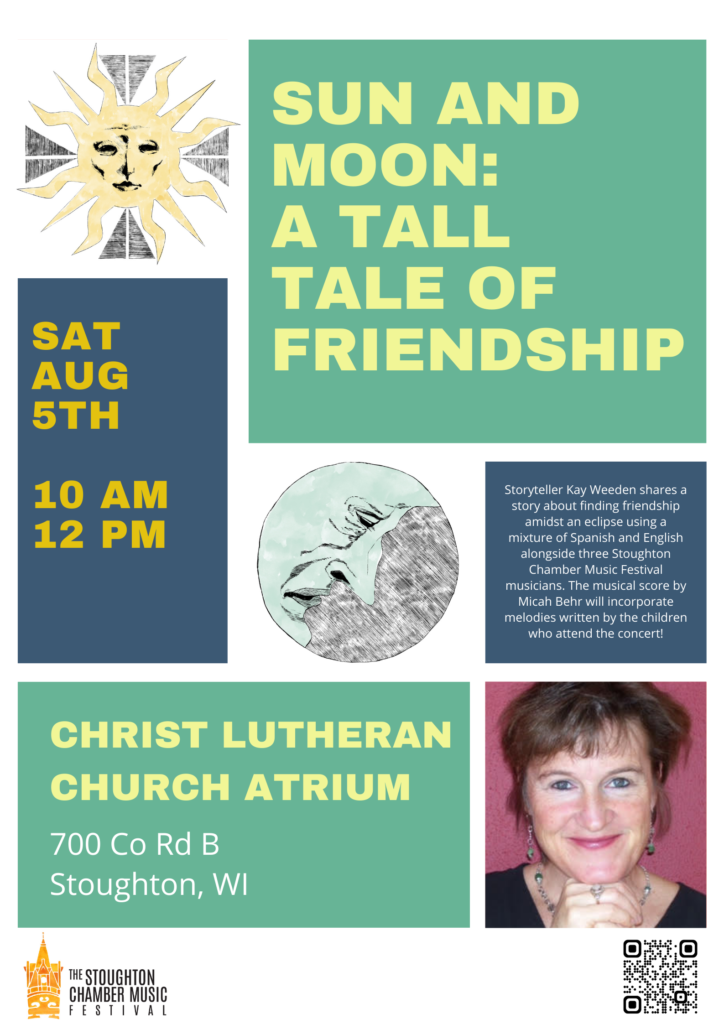 Children's Concert!
Sun & Moon: A Tall Tale of Friendship
August 5th at 10am and 12pm
Christ Lutheran Church (atrium), 700 Co Rd B, Stoughton WI
A story about finding friendship amidst an eclipse. Kay Weeden will tell the story in a mixture of Spanish and English alongside three Stoughton Chamber Music Festival musicians. This time the kids will help Micah Behr compose the music as part of the experience!!
The entire score is by Micah Behr with an original song to end the show with guest singer Keera Sytsma!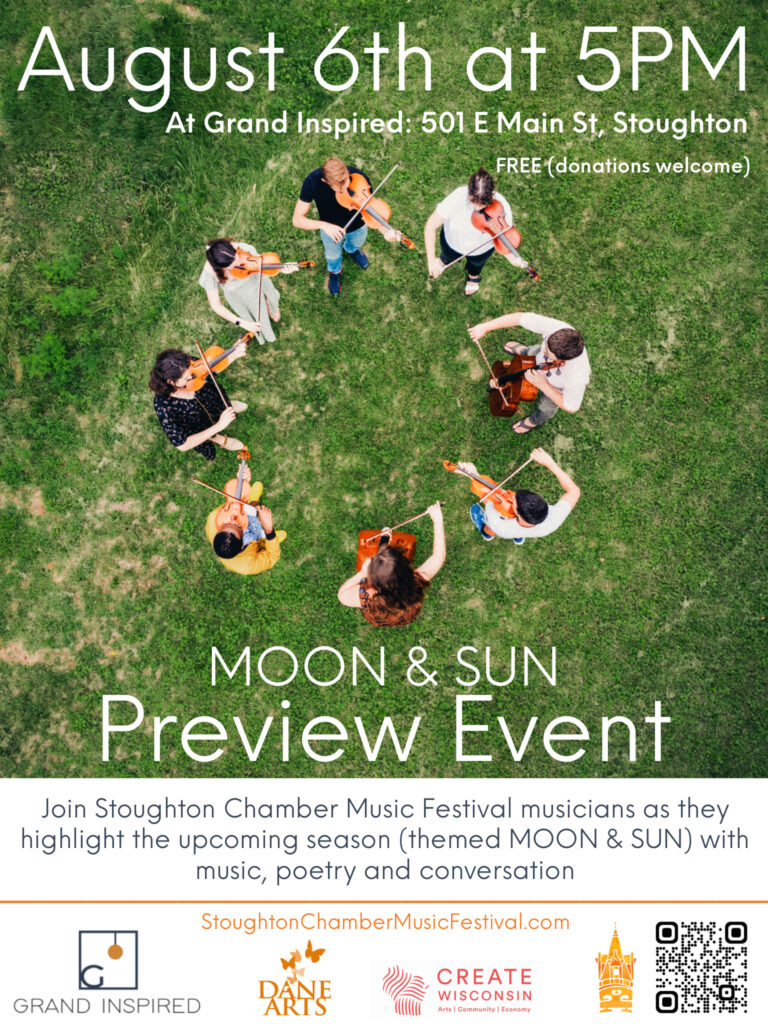 Join us for a free event at the magnificent Grand Inspired! We will preview some music as well as discuss the ideas behind the MOON & SUN theme.
We are looking for a few people to read poetry! If you enjoy such a thing and would like to share a poem that pertains to the theme of Moon and Sun (or night and day), please email Madlen at [email protected]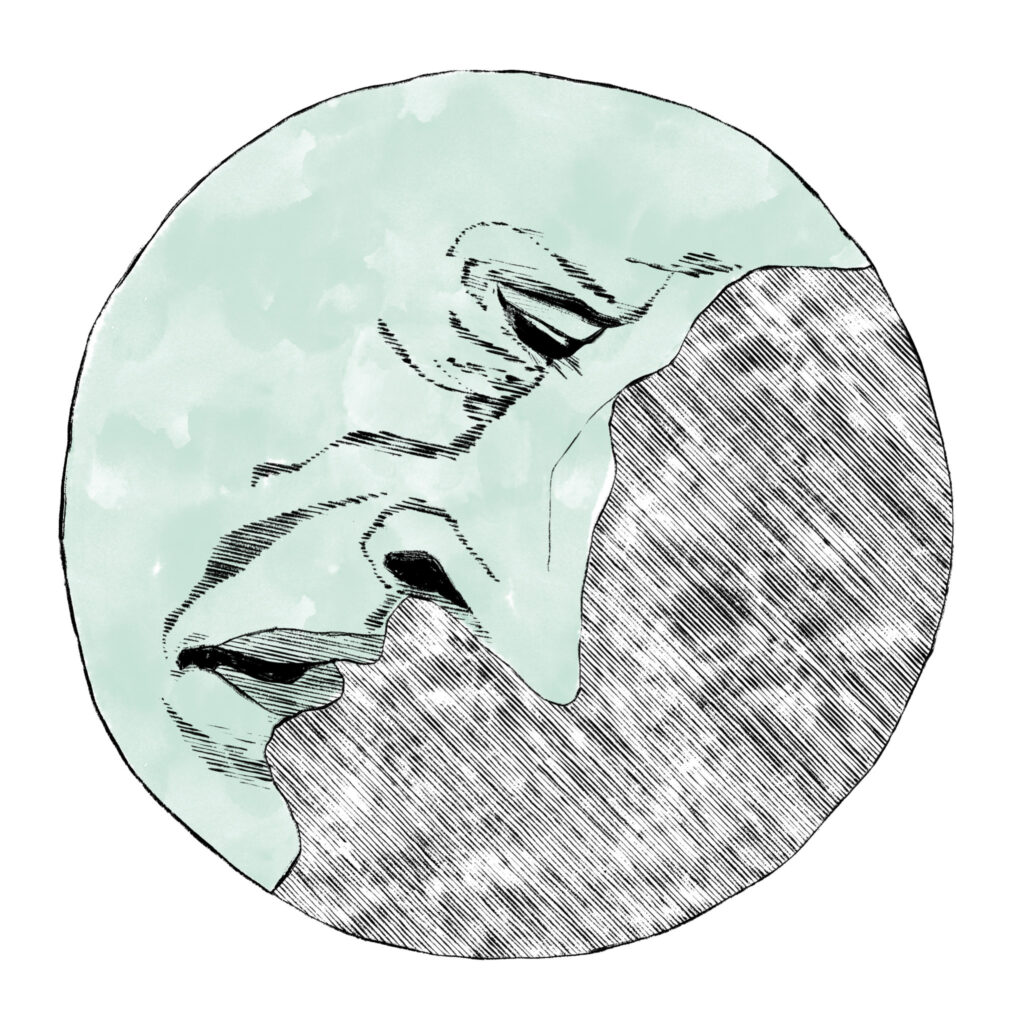 MOON
August 11th at 7:30PM at the Stoughton Opera House
LIVESTREAM option for August 11th date only
August 12th at 4:00PM at the Stoughton Opera House
Sitting in a half-moon, we present MOON, a one-hour length concert experience following the trajectory of the moon and featuring Schoenberg's Verklärte Nacht reimagined to include the Clarinet amidst short works that evoke the night. The program begins and ends with a complimentary set of two original works by Micah Behr, beginning with the setting of the sun and ending with a sunrise.
Setting …..Micah Behr
At the Octoroon Balls, Mvt II …..Wynton Marsalis
Plan & Elevation, III …..Caroline Shaw
Soirees Musicales, Op 6 no2 Nocturne in F Major …..Clara Schumann
Verklärte Nacht/ Transfigured Night …..Arnold Schoenberg
Autumn Moon on a Calm Lake …..Lü Wencheng
Recomposed: Vivaldi, the Four Seasons: Spring II …..Max Richter
Breaking …..Micah Behr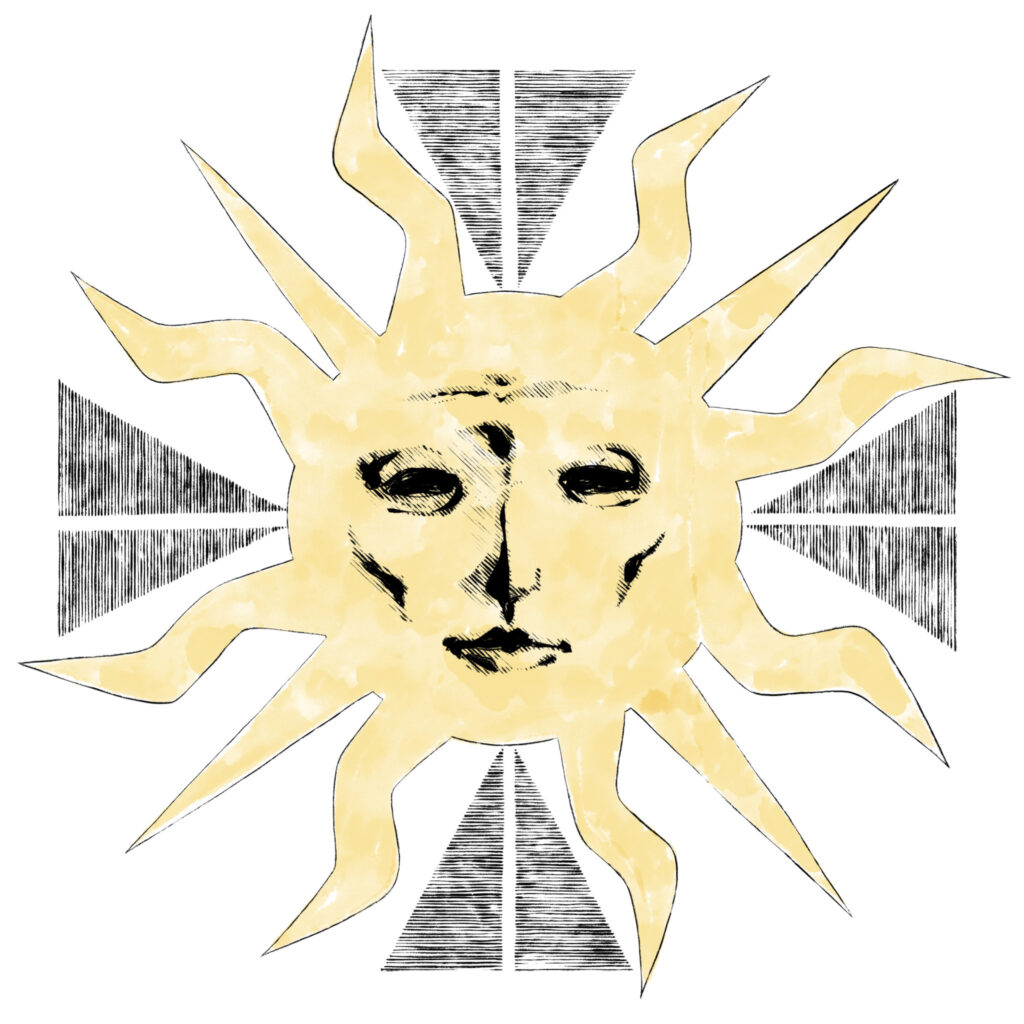 SUN
August 20th at 3:00PM at the Chorus Public House
August 21st at 7:00PM at the Chorus Public House
With the ensemble sitting in a circle in the center of the room, we present SUN, a one-hour program following the path of the sun featuring Chris Rogersons Thirty-Thousand Days for clarinet quintet amidst a quick succession of short and bright works. Mirroring MOON, this program will begin and end with the complimentary set of two new works by Micah Behr, beginning with the rising of the sun and ending with a sunset.
Breaking …..Micah Behr
Le Chant Des Oiseaux …..Janequin arr. Micah Behr
Thirty Thousand Days: …..Chris Rogerson
Concerto for Strings in A Major RV159: I …..Antonio Vivaldi
Badinerie …..Arcangelo Corelli
String quartet in G minor, op 10: II …..Claude Debussy
At the Octoroon Balls: VII …..Wynton Marsalis
The Sun …..Shasta Ellenbogen
Concerto for Strings in F Major, RV 138: II …..Antonio Vivaldi
Thirty Thousand Days: II …..Chris Rogerson
Gigue …..Arcangelo Corelli
Summerland …..William Grant Still
Thirty Thousand Days: III …..Chris Rogerson
Setting …..Micah Behr
Artwork by Brad Cherwin