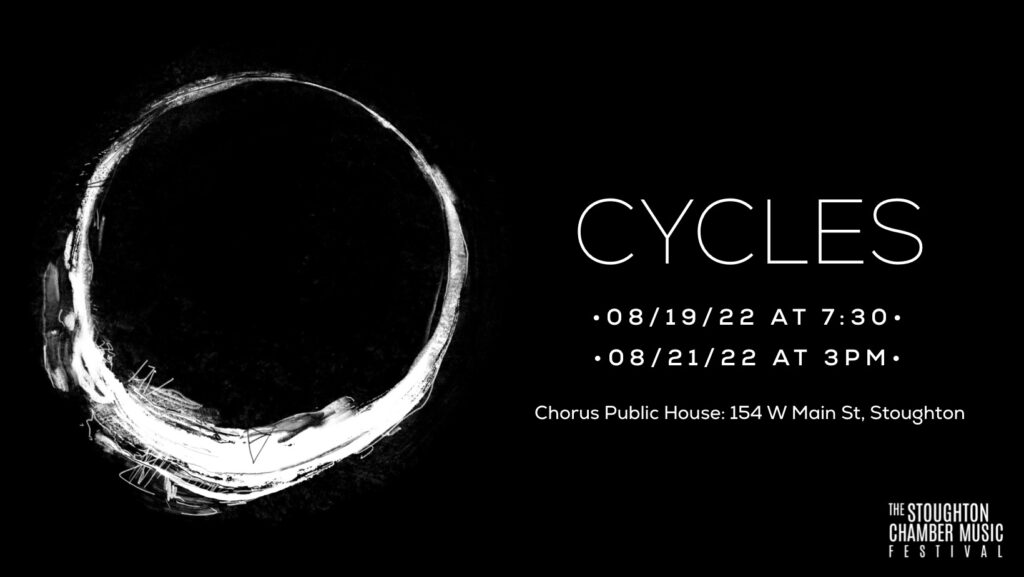 We shall not cease from exploration

And the end of all our exploring

Will be to arrive where we started

And know the place for the first time.

T.S. Eliot
CYCLES carries the listener through one ceaseless loop — gradually shifting between stillness and motion, calm and distress, harmony and discord.
Both the audience and musicians will sit in a layered circle facing inward, gradually shifting into an unpredictable soundscape before returning to a place of calm & harmony.
CYCLES presents music spanning nearly 350 years including the world premieres of compositions by SCMF Composer-in-Residence Micah Behr.
Repertoire
Eric Satie – Gymnopedie no. 1, arr. Behr
Johann Fux – Sonata for 3 violins
Heinrich Biber – Battaglia (selections), arr. Behr
Alfred Schnittke – Andante, from the 3rd string quartet
Shulamit Ran – Menace, from the 3rd string quartet
Wynton Marsalis – Blue Lights on the Bayou, from the 1st string quartet
Kaija Saariaho – Cloud Trio
Andrew Norman – Teresa, from The Companion Guide to Rome
Caroline Shaw – Punctum
Peter Maxwell Davies – Farewell to Stromness, arr. Behr
Micah Behr – New Works for string ensemble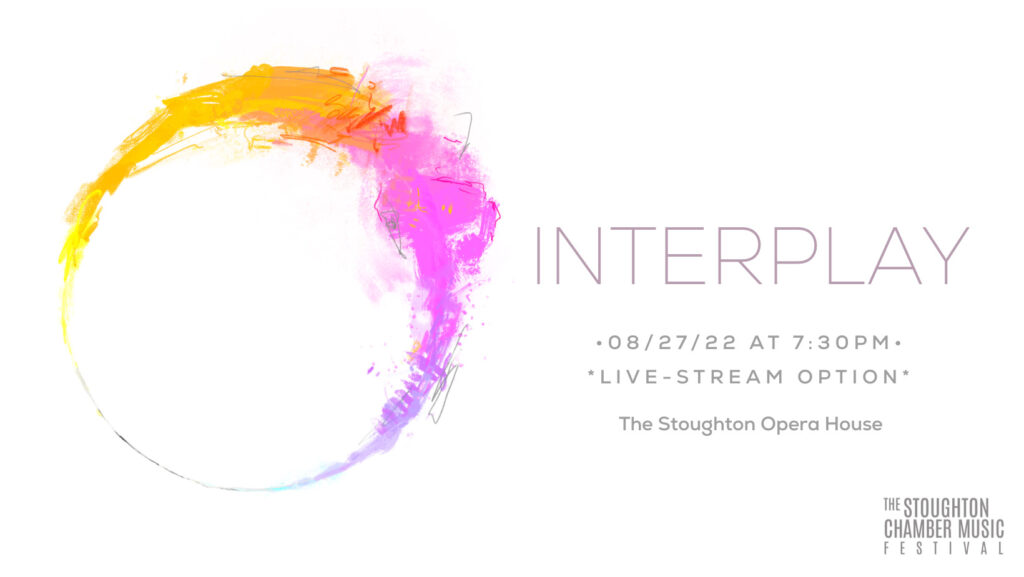 For hundreds of years, the most brilliant artists have sought inspiration in the wild beauty of folk music.
INTERPLAY explores these vibrant connections by pairing the richly-hued poetry and folk-tinged virtuosity of Brahms' Clarinet Quintet with raucous and vivacious arrangements of Hungarian folk music.
Repertoire
Johannes Brahms – Quintet op. 115, for clarinet and string quartet
Various (arr. Micah Behr) – Hungarian Folk Music Selections for full ensemble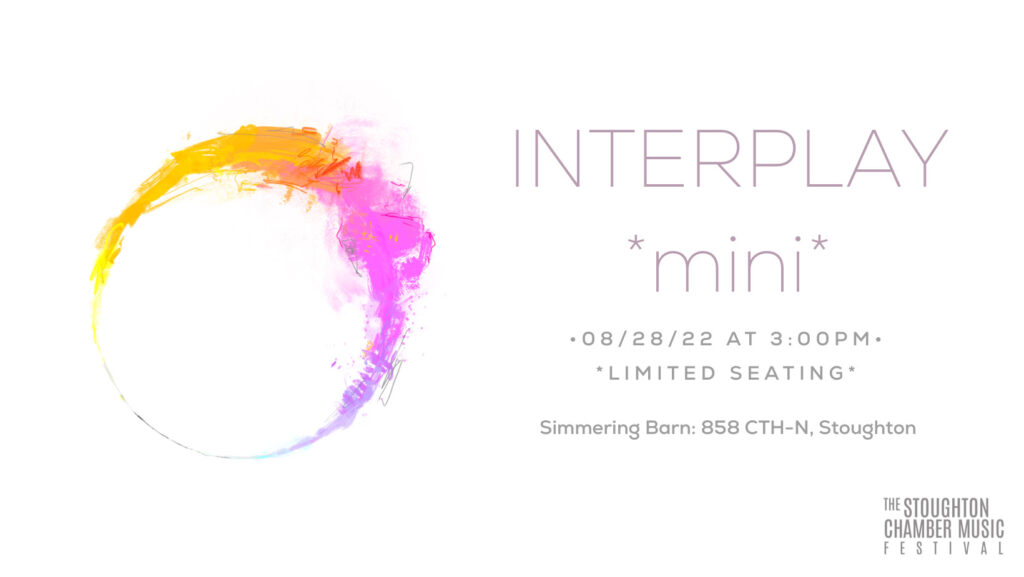 Focusing all our attention on the Brahms Clarinet Quintet, join us for an intimate performance and conversation with the musicians at Simmering Barn (just 25 seats available), situated in the Stoughton countryside.